Randolph Golf Complex & Silverbell Golf Course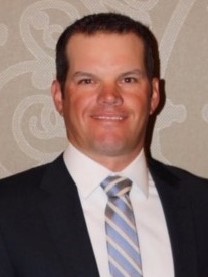 Meet Corey
Corey Baehman has been a class A PGA member since 2005. He teaches at both the Randolph and Silverbell Golf Courses. He has been teaching golf since 1997. Corey has also been the Head Professional at three different facilities. Through experience he's realized that as a teacher you never stop learning. Every lesson is a new challenge and an opportunity to apply his swing knowledge, communication skills and passion for the game. It starts and ends with his genuine love for golf and a desire to help every one of his students from the first lesson and beyond. Corey has worked with tour professionals, top amateurs, nationally ranked juniors, and high profile athletes. For the last 19 years he's taught and directed golf camps, customized individual coaching plans, and instructional clinics for corporate and non-profit organizations.
To schedule a private lesson, group clinic, golf school, or playing lesson with Corey please visit www.coreybaehmangolf.com or call Call Corey Baehman at(720) 250-8909.
Fred Enke Golf Course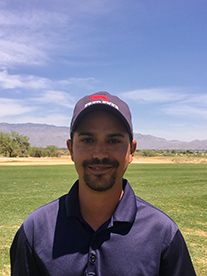 Meet Bobby
A lifelong student of the game, Bobby Saavedra is a Class A PGA Teaching Professional who has been instructing students of all ages and ability levels for the past 7 years. In taking a simplistic approach to boosting the performance of his students regardless of physical limitations, Bobby tailors his curriculum and focus for the exact needs of each individual golfer. With his encouraging and positive approach and remarkable ability to observe the physics behind the swing, Bobby's students see results even after one lesson, where their increased proficiency increases their enjoyment on the course. Improve your score and boost your love for the game of golf today by scheduling your first lesson.
To schedule a private lesson, group clinic, golf school, or playing lesson with Bobby, call him at Call Bobby Saavedra at(520) 576-8110 or email him at BobbyPGA23@gmail.com.